For All Your Staffing Needs Contact Us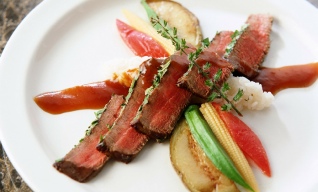 Welcome To All Seasons Chefs For All Your Catering Needs
All Seasons Chefs is a specialist chef and hospitality recruitment agency. Our business is to find the right relief & permanent chefs to cover any short term, long term or permanent vacancy requirements you may need.
From entry to executive level, we can help you find the right person for the job. We can also help you source other staff you may need such as front of house or kitchen porters.







We also provide a consultancy service for new businesses, or those looking to update their business; providing advice and a team to help you get up and running, with support to successfully transition to your own skilled staff.
All Seasons Chefs was started by Patrick Moore who has over 17 years experience in the kitchens. He has worked under some of London's finest chefs and greatest kitchens including MJU, NOBU, CUCOON, ANDOVER HOUSE, and many more award winning kitchens, including while at the helm as Head Chef. So he knows the demands of your business and what it takes to deliver quality and consistency. This experience means that as all chefs have trialled before joining All Seasons Chefs, you can rest assured that they will meet his high exacting standards he would expect from his own brigade.
Our fees are very competitive, and by using contractors from All Seasons Chefs we can help you keep the cost down while maintaining assurances of high quality food for your business.
Currently we cover the Cambridgeshire area; however we may provide chefs further afield where accommodation is provided

NEED TO GET A HOLD OF US?
Visit our contact us page and give us a call or send
us an enquiry and we will get back to you!